The Japanese have always possessed many unique and even strange inventions that most of us have never known once in their lifetime. Not only do they bring new applications into technology, they also apply advanced ideas in the field of health care, especially with the hot spring resort resort of Hakone Kowakien Yunessun.
Hakone Kowakien Yunessun Resort combined resort is one of the quite popular tourist destinations in Japan. It offers many services related to hot springs, spas and leisure activities. However, the most special feature that everyone wants to come here is the hot tubs with famous drinks.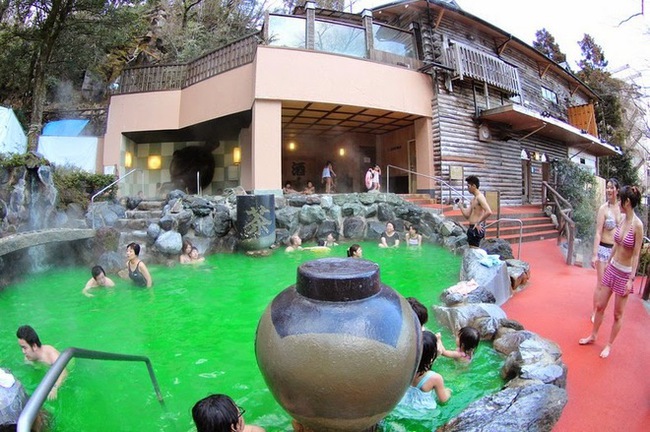 The green tea bath at Hakone Kowakien Yunessun makes the skin smoother.
Here, users can choose one of 25 flavors for the bath, from green tea, coffee to red wine, sake and miso soup. Each drink is a way to take care of your health, such as a coffee bath to reduce subcutaneous fat, green tea makes the skin smoother, and red wine helps the skin resist oxidation. It is important that everyone will feel refreshed when immersed in special water.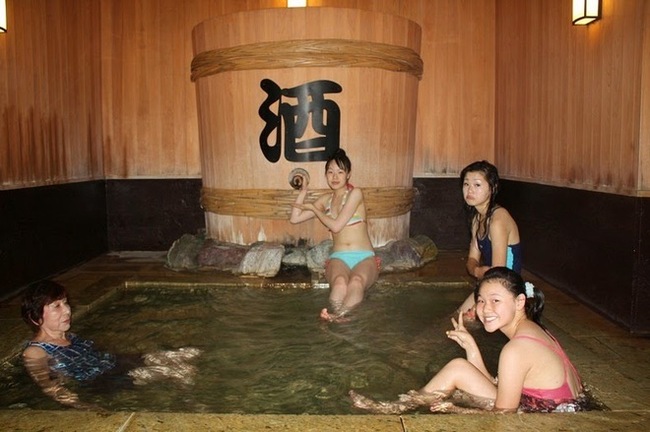 Sake baths are very popular with women.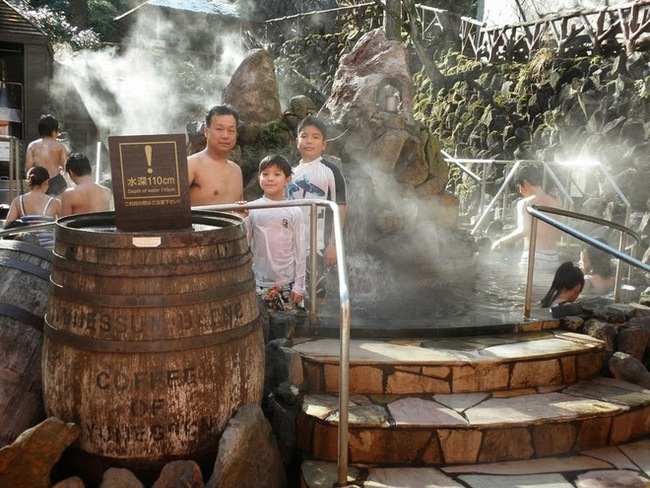 Bathtub shower coffee helps reduce subcutaneous fat.
Because of these characteristics, it is not surprising that the Hakone Kowakien Yunessun hot spring is very popular with Japanese people. There are quite a number of urban families, especially in Tokyo, who choose this place as a weekend getaway. If you have a chance to visit Japan in the near future, do not hesitate to visit this hot spring!